How to Get Started with Pruvit Ketones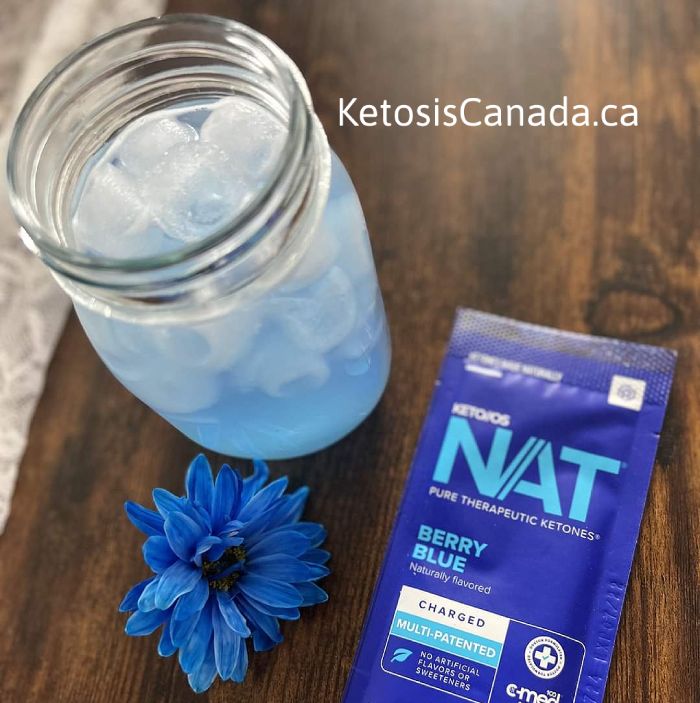 Happy you are here!
This simple guide will ensure you have the best experience with your NAT ketones.
Our Canadian community has helped over 60,000+ Canadian customers achieve their goals by leveraging ketones daily as part of their healthier lifestyle.
How to Drink Ketones

> Drink 2 Keto OS NAT Ketones a day. (some people do 1 a day with great results. Others alternate 1 and 2 a day. See what works best for you.)

> One in the morning, one mid-afternoon to ensure deep ketosis all day long! You can drink one prior to my workout to help crush your workout.

> How to Mix Ketones:

Mix packet in 12-16oz cold water (or more if you want - more water will dilute the flavor but is equally effective).

Shake and consume within 15 minutes or less.

Get Moving.

We recommend adding 30-45 minutes of  walking, or physical fitness (like weight training) 3-4 times a week. This will help a lot, as this about better overall health.

EASY LOW CARB & KETO RECIPES – If you go to PINTEREST and type in Keto / low carb Meals you will find a great assortment.

Keto OS NAT Flavors Explained

Pruvit Canada is always expanding and testing new flavors. Here I explain what each flavor of Keto OS Nat tastes like since they are fusion flavors.


If you want to try a variety of flavors - make sure to check out our KETO OS NAT TRIAL SAMPLE PACK! 5 flavors - 20 packets total!


3 MOST POPULAR KETO OS NAT FLAVORS:

Raspberry Lemonade (tastes like raspberry and lemonade)

Strawberry Peach (tastes like Strawberry and Peach)

Heart Tart (tastes like sour candy)

Additional Flavors:

Lime Time (tastes like lime)

Maui Punch (tastes like fruit punch)

Swiss Cacao (tastes like a Tootsie roll and chocolate)

Splash (tastes like watermelon and strawberry)

Berry Blue (tastes like Blueberry)

Pruvit Products Explained:

Keto OS NAT: Our main ketosis drink. Available in Caffeine & Caffeine-Free. Get into ketosis in under 1 hour – lasts 4-5 hours. Best for Fat Loss, Appetite Suppression, Mental Clarity, Better Sleep. All flavors are equally effective.

10 Day Drink Ketones Challenge Kit: Great way to experience ketones. This box has a variety of KETO OS NAT flavors included. 10 caffeine / 10 caffeine free. After the 10 days you continue with your favorite flavor of Keto OS NAT until you hit your goals.

Keto REBOOT: 60 Hour Fasting Kit. Includes Ketones, Broth, MitoPlex, Signal OS. Break through fat loss stalls.

Keto OS PRO: This is a protein drink with ketones! High quality protein, ultra low-calorie drink to supplement within your day. This would not replace Keto OS NAT, but is a good addition.

Free & Easy Home Exercise Routines

The BEST Diet to Follow with Ketones

Keep it simple. Keep it low-carb. Anything under 80gram of carbs per day is good, under 30 is best.

We are all about simplicity, and since working with THOUSANDS of customers drinking ketones here are the best tips to to follow:

You dont need to do KETO. Both Keto and any Low-Carb way of eating work extremely well.

Simple hack is reduce/eliminate sugar and bread. Remove any high sugar snacks from your cupboard to reduce temptation.

Stay Hydrated - Consume 1-2 liters a day.


BREAKFAST IDEAS:

You can either intermittent fast or eat! Keto OS NAT doesnt break a fast either 😉

- Eggs (over easy, hard boiled, omelettes)

- Bacon, Sausage, Avocados

- Egg bake

- Keto Pancakes

LUNCH IDEAS:

- Salad with high fat dressing (Ranch, caesar or Blue cheese) with no croutons
- Tuna or Chicken salad no grapes
- Any meat add some butter & mct oil
- Veggies and dip
- Hamburger without bun
- Keto Pizza
- Ham cream cheese pickle rollups

DINNER IDEAS:

- Many of our customers eat meat and veggies cooked in butter and add cream cheese!

- Keto pizza
- Breakfast for dinner
- Zucchini lasagna (just replace noodles for zucchini)
- Pan Fried Salmon / Fish
- Crack Chicken
- Keto Chili
- Grill up any meat on the BBQ
- Cheeseburger (no bun)

SNACK IDEAS:

- Macadamia nuts

- Beef sticks (DUKES are great)

- Cheese sticks

- Hard boiled eggs

- Nuts

- Pickles

- Veggies and dip

- KETO OS NAT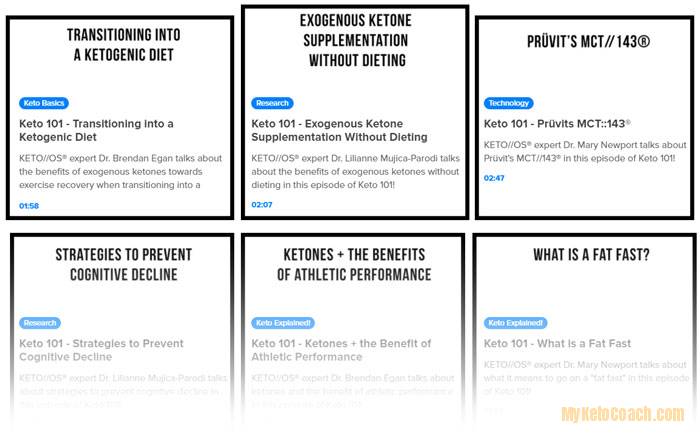 Want More Education? Want to Know the Science?
Check out the FREE Pruvit.TV site
One thing about Pruvit products - everything is based on science.
Take a look at PRUVIT.TV site where you can explore videos from health doctors and scientists who talk about Pruvit products for various purposes, how they work, how to optimize them etc.
Pruvit.TV
FAQ's
WHAT ARE KETO OS NAT KETONES?

"Keto OS" stands for "ketone operating system". It is the First Therapeutic Ketone Supplement on the market in Canada. Its' proprietary blend is owned by Prüvit and is Dr. Approved, Lab Tested, University backed.

Keto OS NAT is patent-protected, and developed by one of the most world-renowned doctors and experts on Ketosis. Prüvit was the first company approved by the University of South Florida to acquire the sublicense rights to use this patent-pending technology.

It is a BHB ketones powder that you mix with 12-16 oz. of water, simply shake and consume.Within 30 minutes it puts your body into metabolic ketosis. Prüvit owns the worldwide rights to Keto OS. Keto OS has a certificate of analysis for purity, consistency, and efficacy.
WHY WOULD I DRINK KETO OS NAT KETONES?

Supplementing with exogenous ketones allows you to experience ketosis – the benefits of elevated blood ketone levels, without having to follow such a super low carb diet or ketogenic diet. Which is difficult for some people to adhere to optimize your true human potential.
ARE KETONES AND KETO OS NAT SAFE?

Yes. Ketones naturally exist in the body and are created as a normal process of fat breakdown. Keto OS NAT simply provides these ketones from an exogenous source, but they have the same beneficial impact. However, if you suffer from any medical conditions, it is always recommended to consult your physician prior to starting any new nutritional supplement.
WHERE TO BUY PRUVIT KETO OS NAT KETONES IN CANADA?

Right here! At KetosisCanada.ca we are Canada's largest distributor of Pruvit Canada ketones, and keto supplement products. Our warehouse is in Canada. We ship for free as well.