Regular price
$169.00 CAD
Regular price
$183.00 CAD
Sale price
$169.00 CAD
Unit price
per
Black Friday Sale
Sold out
🍁 BUY MORE SAVE MORE DISCOUNT! Purchase 2 or more Keto OS NAT products, and save $22.45 off each ($44.90 or more in savings!)
KETO OS® NAT™ BERRY BLUE ketones drink produces the most bioavailable ketone salts through the first and only naturally fermented process. Now that's Nutritionally Advanced Technology™. 20 Sachets/Box.
Get into ketosis within 30 minutes.
Flavor: Berry Blue tastes like a light tasting blueberry drink.
Only 2 net carbs per serving! See all available Keto OS NAT Ketone Flavors
Want a Keto OS NAT Trial Pack?
What's Included

Depending on your selection, it will include:

- 20 packets in each box of Keto OS NAT in your shipment.

- TRIAL PACKS are available in 20 and 30 packet options.

- BUNDLES have 2 boxes which is 40 packets in our Keto OS NAT discounted bundles)

BONUS: "HOW TO MAXIMIZE YOUR KETONES" guide included with all orders. It will be included in your order confirmation email sent after ordering.
How to Use Ketones

Dissolve 1 Keto OS NAT packet in 12-16oz. of cold water & shake/stir vigorously. It is best to consume within 20 minutes or less to get the full benefit quickly. Can be taken with or without food.

Take one in the morning, and 1 packets mid-afternoon (or 6 hours from the last serving)


For Best Results = 2 daily servings.

Novel use = 1 daily serving
Ingredients

All Keto OS NAT flavors have ONLY 1-2 grams of net carbs!

Dairy Free, Gluten Free, Vegan & Kosher Certified.

Available in Caffiene (Charged) & Caffiene-Free.

See image lower on page for nutrional label.

OTHER INGREDIENTS: ERYTHRITOL, CITRIC ACID, NATURAL FLAVOR, REBAUDIOSIDE A (STEVIA EXTRACT), CAFFEINE‡, VEGETABLE JUICE (FOR COLOR), XANTHAN GUM, BETA CAROTENE (FOR COLOR)

CHARGED version has caffiene. CAFFEINE EQUIVALENT TO A 16OZ CUP OF COFFEE.

MANUFACTURED FOR: PRUVIT

STORAGE: No refrigeration required. Keep at room temperature and away from direct sunlight.

Net Carbs = Total Carbs – Fiber – Sugar Alcohols
Shipping & Returns

Free shipping within Canada. Shipped by Canada post directly from our Canadian warehouse to you.

All orders are typically fulfilled within 1-3 business days (excludes weekends and holidays). You will be sent a tracking # via email when the product(s) have been shipped. Delivery is approx 3-4 days.

Refund/Return Policy
If you are not satisfied within 30 days from the delivery date, you may contact us to return the un-opened product(s) for a full refund of the purchase amount. Only unopened sealed packets are accepted for refunds. Customer is responsible for return shipping.



Share
View full details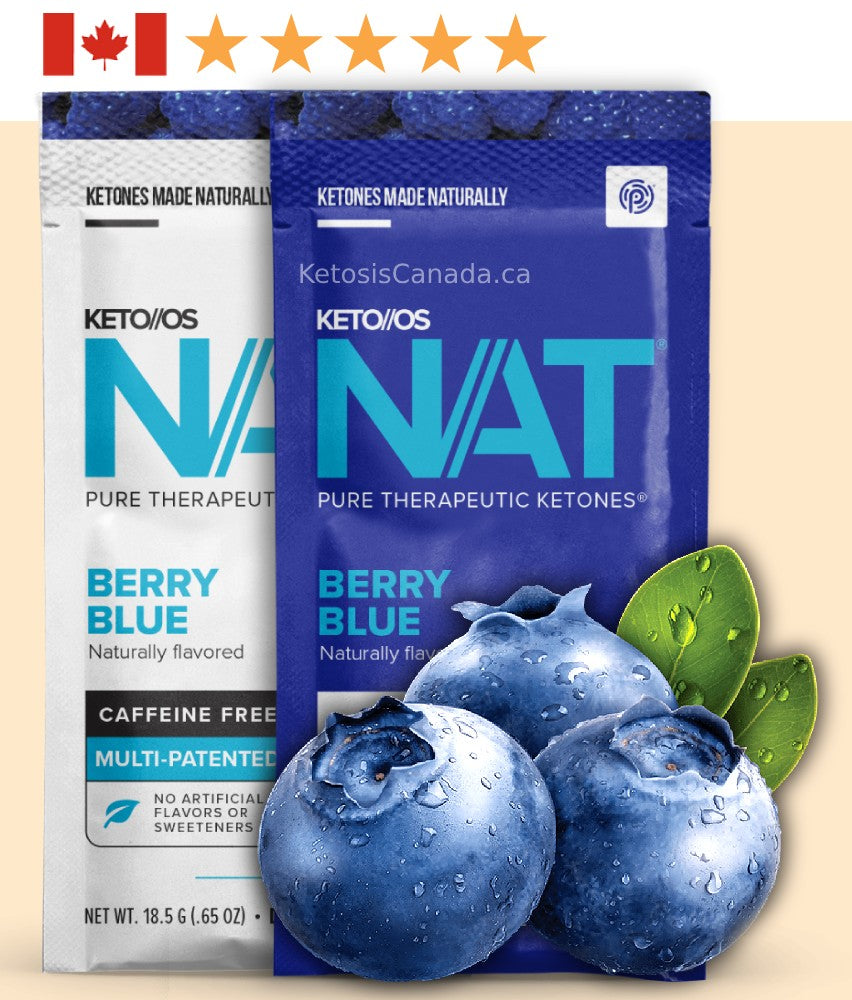 GLUTEN FREE

KETO & LOW CARB FRIENDLY

NO ARTIFICIAL FLAVORS OR SWEETENERS

DAIRY FREE

PALEO FRIENDLY
What to Expect:

Supports Fat Loss.

Elevates Mental Clarity & Focus.

Support Muscle Growth.

Reduce Carb Cravings.

Increased Sustained Energy.

Boosts Natural Ketone Production.

Works with Any Lifestyle:

If you follow a Keto, Low-Carb, Paleo or Vegetarian lifestyle. Keto OS NAT will be a great addition to your already healthy way of eating.

Made for Everyone:

Made with only the highest quality ketones, and all natural ingredients. Naturally colored and flavored. Gluten-Free, Dairy-Free, Vegan & Kosher Certified.
Customers Share Their Results..

* Disclaimer: The results depicted in the photos (or described in the testimonial) are unique to the individual, and achieved through dedication to a specific diet and exercise regimen in conjunction with Prüvit's dietary supplements. Results may vary by individual.
Benefits of Keto OS NAT ketones
Pruvit ketones drink is a dietary supplement that provides the body with exogenous ketones. This drink is designed to help your body maintain ketosis, or a state in which the body burns fat for energy, rather than carbohydrates. To use Pruvit ketones drink, mix one scoop of powder with 8-10 ounces of cold water. Consume this drink twice daily, preferably before or after exercise.

There are many benefits of ketosis and KETO OS NAT:

Fat-Loss: KETO OS NAT targets and burns body fat with every serving by positioning your body to follow a proven, accepted, and universal fat-loss formula.

Appetite Suppression: Ketones naturally suppress your appetite allowing you to make better choices and eat less frequently.

Protect and preserve muscle: Ketones are extremely anti-catabolic (they are protein/muscle sparing) and will preserve and protect your lean tissue during periods of caloric restriction.  The more muscle you preserve, the more fat you burn.

Fast & Sustained Energy: Ketones offer fast energy that maximizes your mindset and mental focus while motivating you to move more, do more, and be more.

Improved Clarity & Focus: KETO OS provides a cleaner, quicker energy pathway than glucose while providing very important signaling molecules to the body.

Joint Mobility: Ketones, specifically beta hydroxybutyrate found in Prüvit's Proprietary Technology, help maintain healthy joint mobility.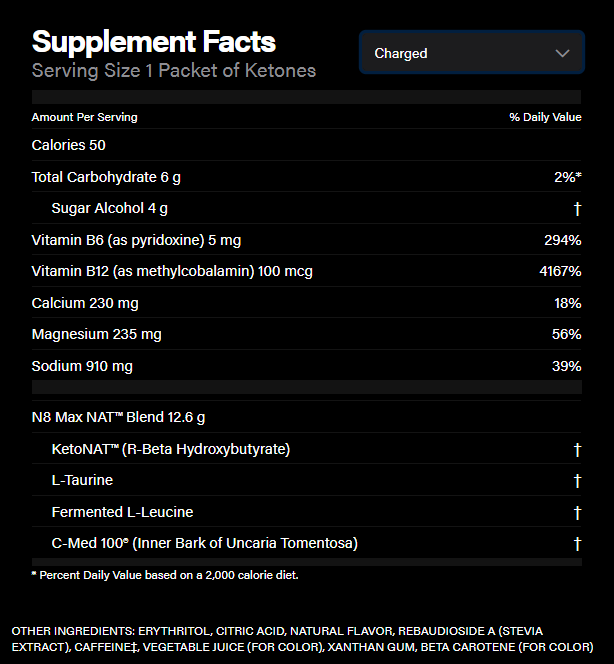 Ingrediants & Nutritional Label
When to Drink Ketones
Before 9 AM

Kickstart your day and get focused with a packet of Charged KETO OS NAT.

During the Day

Level up your water intake!
Divide your body weight (in lbs)
by 2. This number, in ounces,
is the amount of water you
should drink daily.

Before 7 PM

Setup your body for optimized sleep and repair with a Caffeine Free
KETO OS NAT.
How to Mix Ketones
SHAKE

Shake 1 packet of Keto OS NAT with 12-16oz water. If too sweet, add more water! Dilute to your taste preference.

DRINK

Drink the full serving within 30 minutes for the optimal experience.

ENJOY

Sit back and enjoy the power of ketosis from the KETO OS NAT ketones.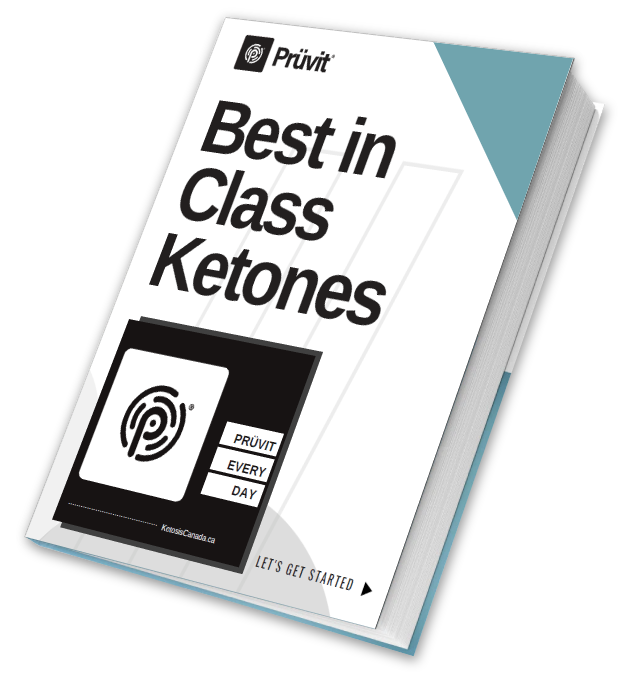 Best in Class Ketones
Download our Keto OS NAT ketones brochure to learn why it is the "best in class ketones" available today.
See how it works, and how to drink it daily to help you reach your goals.
DOWNLOAD PDF
Most Common Questions about Pruvit Ketones.
How long does it take Pruvit to work?
Pruvit Keto OS NAT ketones works in 30 minutes to get you into ketosis. For the maximum benefits, It's best to consume 2 packets per day to ensure ketosis all day long.
When should I drink my Pruvit Ketones?
The best time to drink Pruvit ketones is in the morning. Then another packet in the afternoon. So 2 packets per day.
Do ketones work without keto diet?
Yes! Pruvit ketones will work very well without the keto diet. But we do reccomend eating any low-carb diet to ensure the best experience.
Ketone FAQ's
After achieving my health goal, why should I keep taking exogenous ketones?

Even if you've achieved your health goals, like a change in body composition or fat loss, you can still see several other benefits such as increased and sustained energy, focus and concentration, increased muscle growth and workout recovery. https://youtu.be/WHaaj94XK1Q
What do the Keto OS NAT flavors taste like?

Here is a list of the Pruvit Keto OS NAT ketones flavors and what each tastes like:

Raspberry Lemonade (tastes like raspberry and lemonade flavor)

Strawberry Peach (tastes like Strawberry and Peach flavor)

Lime Time (tastes like lime flavor)

Maui Punch (tastes like fruit punch flavor)

Swiss Cacao (tastes like a Tootsie roll and chocolate flavor)

Splash (tastes like watermelon and strawberry flavor)

Berry Blue (tastes like Blueberry)
How often can I take exogenous ketones?

Exogenous ketones can be taken multiple times a day depending on the outcome you want to achieve. Follow the specific directions printed on each product for the recommended daily dosage. If you do experience any side effects after introducing exogenous ketones into your diet, consider reducing your daily dose by half and increasing your water consumption. As symptoms subside, slowly return to the full dose.When first introducing exogenous ketones into your diet, start by taking them in the morning to allow your body to make use of the ketones without the presence of other fuels like sugar. If you want to do a second dose, we recommend taking additional ketones in the afternoon when you start to feel your energy dip, or before you enter a workout to optimize your performance.
Is KETO OS NAT® Dairy Free?

Yes, KETO OS® NAT™ is both dairy and gluten free.
What are BHB Salts and where do they come from?

BHB is found in nature in many foods including eggs and milk. Salts are acids and bases bound by ionic bonds. Salt is a chemistry term used to describe a specific type of chemical compound. Technically, they are defined as ionic compounds formed by the neutralization of an acid and a base. They consist of positively charged and negatively charged components, which typically dissociate in water or water-based solutions (such as blood). In lay terminology, we call table salt, which is actually sodium chloride (NaCl) "salt," but it is just one of many chemical compounds which are defined as salts. The "BHB salt" is simply a compound that consists of sodium (Na+), potassium (K+), and the ketone body β-hydroxybutyrate. In the Keto OS product package, these individual components are being held together by ionic bonds; however, when you eat the product, it is absorbed into the blood where it dissociates into free Na+, K+, and BHB since it is a water-based solution. Thus, consuming the product directly and immediately puts ketones into your blood.Ketones are naturally slightly acidic, so the combination of BHB with sodium acts as a bit of a buffer to this acidity. Ketones will also naturally act as a diuretic, so you lose salt, potassium calcium and magnesium, and it is generally encouraged to increase sodium intake with ketones. The addition of sodium to the product will replenish this salt loss.
Is KETO OS NAT Vegan?

Yes, our KETO OS NAT® is vegan friendly as we use naturally fermented ketones and amino acids.
What are ketones and what is ketosis?

Ketones, B-hydroxybutyrate (BHB), acetoacetate (ACA), and acetone, are molecules made in the liver from the breakdown of fats. This typically only happens when you're following a very strict high fat and low carbohydrate diet, or fasting. When insulin levels are low and glucagon and ephine levels are relatively normal, fat is released from fat cells and travels to the liver. Here, ketones are produced and used as an alternative to glucose as energy to fuel the body. Nutritional ketosis is the process of your body breaking down fat as a source of fuel and creating ketones. Supplementing with exogenous ketones like KETO//OS® introduces ketone bodies into your bloodstream without pushing your body into nutritional ketosis, allowing you to experience a range of health benefits. https://www.youtube.com/watch?v=6hkS97pO-EY https://www.youtube.com/watch?v=f2eriAGMWCw
What Is The Source of Caffeine?
Why is there sodium in KETO//OS NAT®?

Prüvit's Pure Therapeutic Ketones® in KETO OS NAT® need to be bound to something in order for the body to absorb and utilize them. Prüvit uses a combination of the minerals sodium, calcium, and magnesium to bind to BHB ketone salts, and a higher percentage of sodium specifically because sodium is absorbed very rapidly by the body. Those sodium-bound ketones get into the bloodstream faster, and the body can reach a state of ketosis faster! Calcium and magnesium are absorbed at a slower and steadier rate, resulting in the more sustained ketone utilization and benefits your body experiences after drinking KETO OS NAT®.
Why would I take KETO//OS®?

Supplementing with exogenous ketones allows you to optimize your human potential and experience the whole-body benefits of ketosis, without having to follow a restrictive ketogenic or low carb diet which can be very difficult to adhere to.
Our Canadian Customers Sharing Their Experience
Jessie from Montreal, QC

Roger from Winnipeg, MB

Mandy from Toronto, ON

Chrissy from Quebec City, QC

Craig from St. Johns, NL

Stephanie from Regina, SK

Nicky from Vancouver, BC

Lisa from Windsor, ON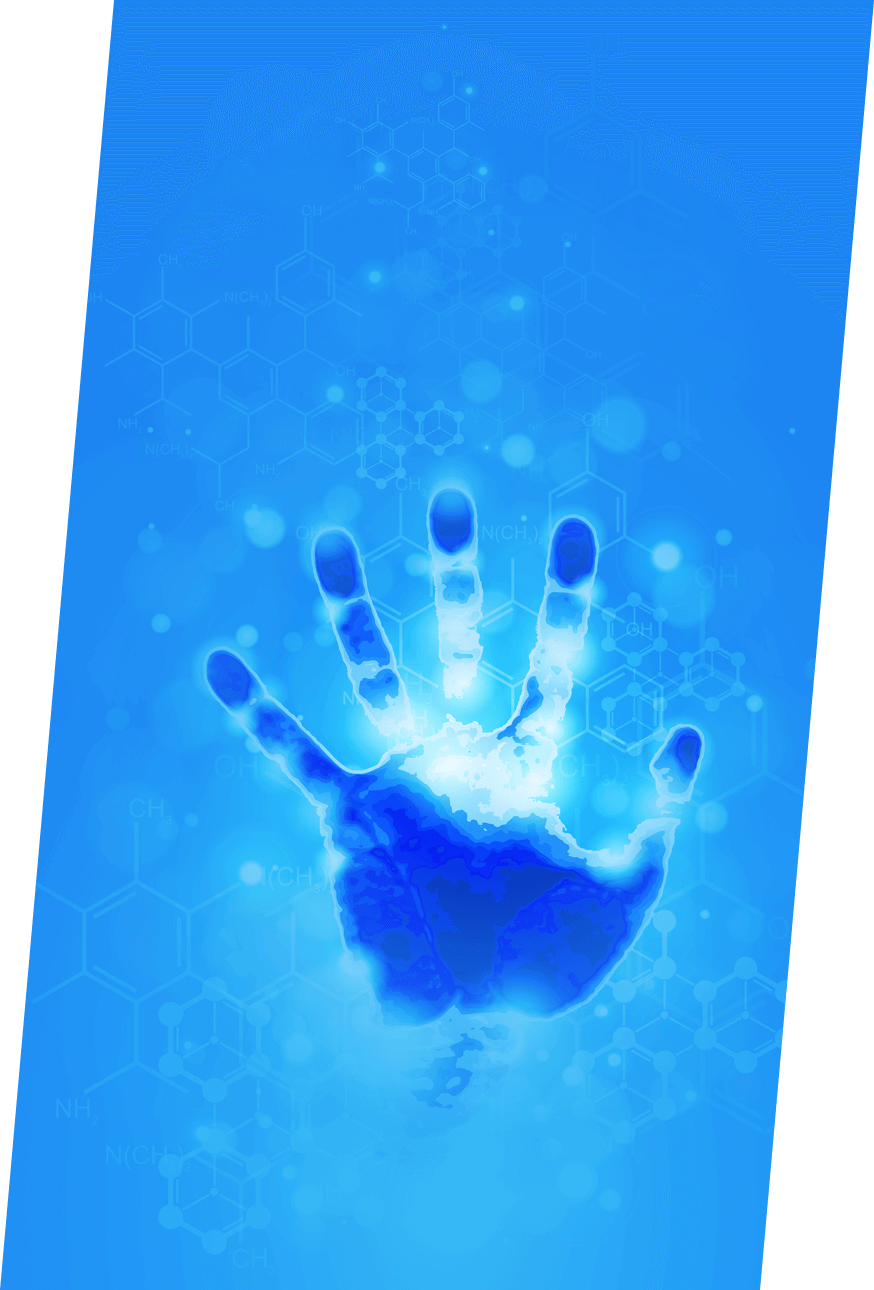 About Prüvit Canada
Pruvit Canada is based on this core belief, the company set out to tackle the supplement world by creating the world's first consumer-based ketone supplement drink, KETO OS NAT. Prüvit was primarily focused on evidence-based products that help optimize your human potential.

Prüvit Canada is proud to be the Canadian leader in ketone technology as we pioneer this new marketplace. With community as our focus and the power of social commerce, our philosophy remains simple. Make. People. Better.